Your Medication - Direct to your door
FREE delivery service - Repeat Medication Service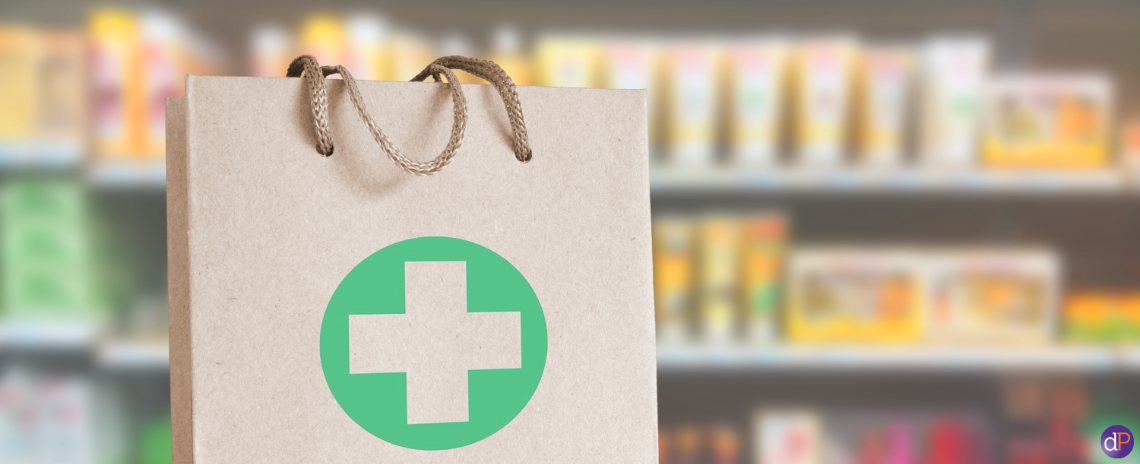 FREE delivery service - Making your life easier
New NHS service – you control, your GP is involved and we do the running around.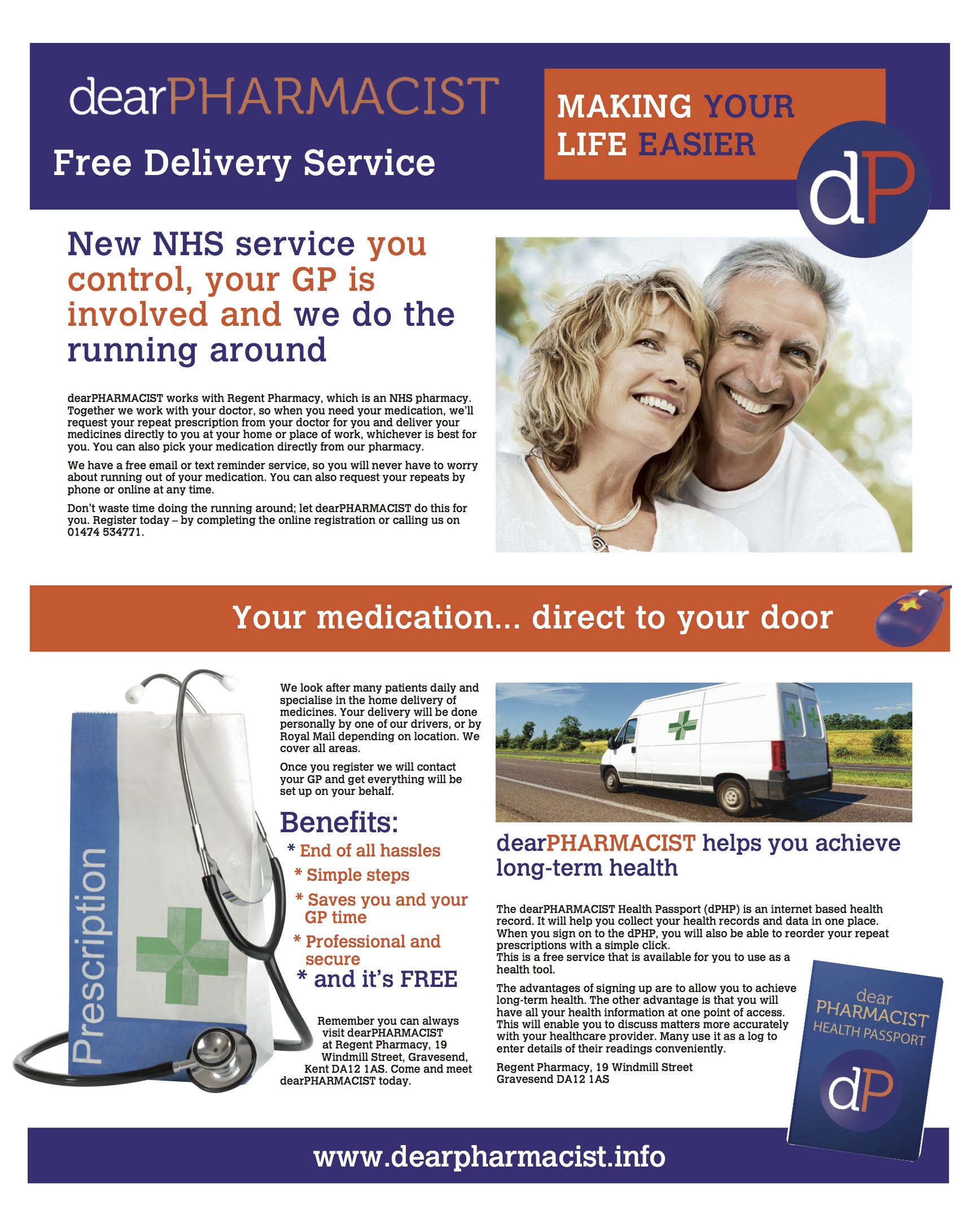 dearPHARMACIST works with Regent Pharmacies Ltd, which is an NHS pharmacy. Together we work with your doctor, so when you need your medication, we'll request your repeat prescription from your doctor for you and deliver your medicines directly to you at your home or place of work, whichever is best for you. You can also pick your medication directly from our pharmacy.
We have a free email or text reminder service, so you will never have to worry about running out of your medication. You can also request your repeats by phone or online at any time.
Don't waste time doing the running around; let dearPHARMACIST do this for you. Register today - by completing the online registration or calling us on 01474 534771.
We look after many patients daily and specialize in the home delivery of medicines. Your delivery will be done personally by one of our drivers, or by Royal Mail depending on location. We cover all areas of the nation wide.
Once you register we will contact your GP and get everything set up on your behalf. Making your life easier.
Benefits:
· End of all hassles
· Simple steps
· Saves you and your GP time
· Professional and secure
· … and it's FREE
Remember you can always visit dearPHARMACIST at Regent Pharmacy, 19 Windmill Street, Gravesend, Kent DA12 1AS. Come and meet dearPHARMACIST today.