Health Passport
dearPHARMACIST helps you manage your health records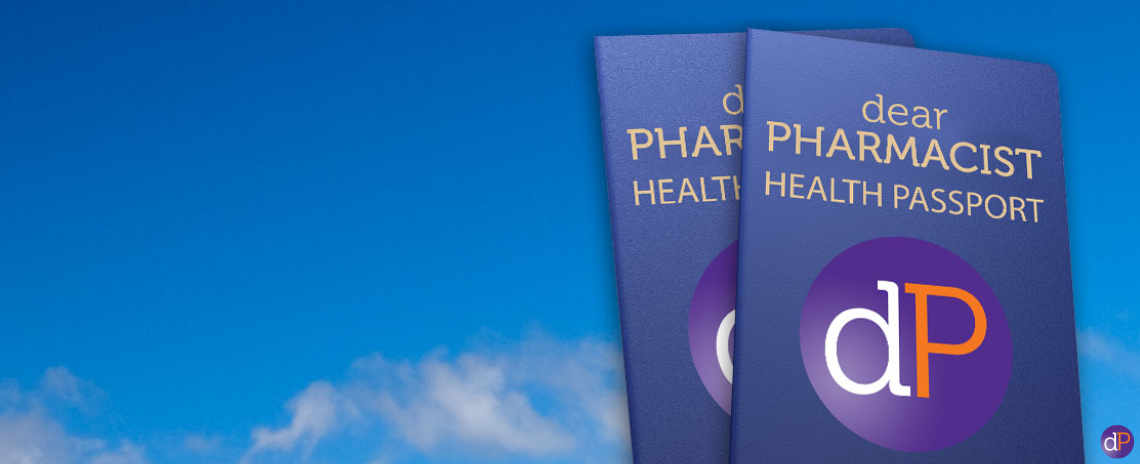 Health Passport
dearPHARMACIST helps you achieve long term health.
The dearPHARMACIST Health Passport (dPHP) is an internet based health record. It will help you collect your health records and data in one place. When you sign on to the dPHP, you will also be able to reorder your repeat prescriptions with a simple click. This is a free service that is available for you to use as a health tool.
The advantages of signing up are to allow you to achieve long term health. The other advantage is that you will have all health information in one point of access. This will enable you to discuss matters more accurately with your healthcare provider. Many use it as a log to enter details of their readings conveniently. For example if you are trying to monitor your blood pressure, you are able to record the data and indicate who and when it was taken. This enables you and your healthcare advisor to monitor your progress. A further benefit is dearPHARMACIST will be routinely monitoring any figures that may be above or below normal readings. This gives you a further reassurance on your long term health.
dPHP is not limited and dearPHARMACIST is always adding new methods of recording and reviewing your health records.
dearPHARMACIST encourages you to keep a log of all health information. The next time you visit your health professional show them your health passport. Register now and record your information now. It's simple and convenient.
Remember you can always visit dearPHARMACIST at Regent Pharmacy, 19 Windmill Street, Gravesend, Kent DA12 1AS. Come and meet dearPHARMACIST today.